David McCaman
David McCaman brings over 30 years of finance experience to Gateway helping clients like you achieve your financial objectives. He specializes in helping working families get ahead as well as helping families affected by trauma (divorce, death, or disability) to heal and rebuild. Mr McCaman has developed his own investment style to help clients grow their wealth and actively manages client portfolios, along with direct experience in advising on employee stock compensation risks, optimization, and tax planning. His CPA and Corporate finance background enable him to consult for small businesses on cash management, improving profitability, accounting systems, tax planning and implementing retirement plans.
Prior to becoming an advisor, Mr McCaman served as VP Corporate Controller for several semiconductor industry leaders, including KLA-Tencor, Electronics for Imaging, and Atmel Corporation. He also worked for pre-IPO companies (Good Technology and Corona Networks), and was VP Controller for Codexis Corporation in Redwood City.
David made the leap to Financial Advisor in 2015, and joined the Gateway San Jose team in December 2016. After a long career in Corporate finance, the opportunity to help others achieve their financial dreams and run his own business was too tempting to pass up.
Mr McCaman has been a California CPA since 2003 (originally 1983, reactivated in 2003). David became FINRA licensed in 2016, and also achieved CA Life Insurance certification in 2016. Mr McCaman graduated from San Jose State University in Accounting in 1980 and spent his early career as an auditor with BDO/Seidman in San Jose.
On a personal note, David enjoys bragging about (and visiting with) his 2 successful daughters - Liz in Washington DC and Christine in Seattle - now grown and thriving on their own. When not working feverishly or reviewing stock charts, he's likely to be venturing out to the ski slopes or to the nearby hills for cycling, running, or hiking. He's also a huge music fan taking in local concerts and working on technique playing guitar and mandolin. Outside of work, he has served as volunteer officer for Al Anon, Girls On the Run, and a frequent blood donor to Red Cross.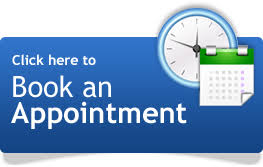 David McCaman's Licensing:

CPA - CA License #86033
FINRA Series 7, 66 (Securities Licensing) FINRA # 6595052
Life & Health Insurance - CA License #OL31493